Selling Your Home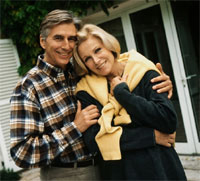 For most families, their home is their largest financial asset, and deciding to sell it is a big decision that involves a lot of preparation and work. When you're ready to sell it's important to have an experienced real estate professional handle the details involved in the successful sale of a home for top dollar.
As an experienced professional who has helped many Camarillo residents sell their homes, I know how to handle every aspect of the sales process - from strategically marketing and showcasing your home to making sure everything's signed, sealed and delivered by the closing date.
Providing you with comprehensive, high-quality listing service is my top priority. So when you decide to sell your home, please contact me and let's get started!
To review and study which homes have SOLD in Leisure Village over the past three (3) months, go to Leisure Village SOLDs. For detailed information on longer term (2 year) Market Trends within Leisure Village, go to our exclusive Market Trends. For an instant 24/7 MLS Market Snapshot of your homes value, go to MLS Market Snapshot and fill in your home's information. Call Barry now at 805.405.0930 to discuss your future plans and how we may be able to assist you towards reaching your goals.
FOR A COMPLIMENTARY & INSTANT ONLINE MARKET EVALUATION OF YOUR LEISURE VILLAGE CAMARILLO PROPERTY CLICK BELOW:
>> Thinking about selling? Ask me about the 10 reasons why we are the best team to partner with, in order to get your family's home sold for top dollar in the shortest amount of time.
Reason 1:
We utilize internet-based marketing. According to NAR, 74% of homebuyers are searching online (including you). We know how to attract those Buyers to your listing.
Reason 2:
We hire, at our expense, a professional photographer, and will upload the maximum of 30 pictures of your property to the internet.
Reason 3:
We are Enhanced Members of Realtor.com, so rather than only 4 pictures showing, there will be 20 -- plus your home will be placed near the top of the searches!
Reason 4:
We will feature an exclusive walk-thru video of your home (no one else is doing this!)
Reason 5:
Your home will show up on the front page of this website, where over 250 sets of eyeballs visit each and every day (allow us to show you the 'back-end' stats!)
Reason 6:
We utilize Docusign, for easy electronic signatures, for the comfort of your home, office or phone! No paper handling, no faxes, no frustration for you.
Reason 7:
Free e-Book - 14 Costly Mistakes When Selling
Reason 8:
Trade Secret - call for details
Reason 9:
Trade Secret - call for details
Reason 10:
Trade Secret - call for details
----------------------------------------------------------------------------------------------------------
More online resources for selling your home:
Moving Checklist for Leisure Village
https://camarillohomesellingguide.com/selling_your_home
Brought to you by the National Association of Realtors'
Send Us a Text
Send Us a Message